The diet of a bodybuilder, and of the great competitive bodybuilders not only manage to maintain their bodies defined and with excellent muscles.
A bodybuilding expert like the Alicante Vicente Gomez Torregrosa, with more than 20 years in the world of competition as a bodybuilder, affirms that one of the most important factors to achieve good results and not have body fat, largely include maintaining a diet rigorous and very specific. How about we take a look at the sports nutrition of the champions of this magnificent sport? If you want to get started in the world of bodybuilding, you should not miss it.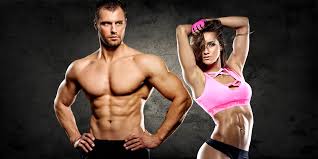 Nutritional needs in a bodybuilder's diet, the best kept secret you should know
It also affirms the great importance of carbohydrates in your diet in the stage of building muscle or muscle development, also called the bulking stage, as a general rule you consume a large amount of them, but, combining them with macro-nutrients as are the intake of proteins and fatty acids in their balance depending on the profile of the bodybuilder.
Which include dressings that have a place in foods such as lemon, vinegar or even infusions such as tea, cinnamon, which in addition to getting your body to obtain energy, also allow you to reduce fat and maintain your weight. In addition, proteins are included, which is the important part to gain muscle.
Let's review a little each type of food involved in the diet, so that you too can include it, and see results combining them with your usual exercise routine.
The diet of a bodybuilder his basics
The diet of the great bodybuilders includes carbohydrates and organic and whole foods.
80% whole foods, not transgenic or processed.
For fats, use those that are not saturated, avocados, nuts, seeds and olive oil.
As for carbohydrates, pasta, rice, oatmeal, potato, sweet potato, etc … ..
For foods rich in protein we should base ourselves on fish, eggs, chicken, beef and turkey.
On the other hand, the expert bodybuilder ensures that you can skip the diet one day a week, consuming fast food. He calls it Cheat Meal. Of course, you should not assume that it is common to skip the diet for more than one day; It will only be one meal (not several of this type during the day). It will also serve to avoid pressure if you are a novice bodybuilder.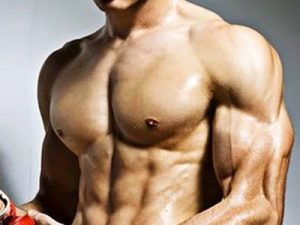 On the other hand, you should eliminate refined sugars and saturated fats such as fried foods and animal fat. It also takes a long time to try to sleep well at least 8 hours for muscle growth to be satisfactory, which is where the body does the process of muscle recovery in the post workout. That is one of the tricks that lovers of this sport use at a competitive level, rest is essential as well as maintaining a positive attitude to be away from stress, they are one of the secrets that everyone can know but little are aware of how important it is to progress in this sport.
He also tells us how important it is to take sports supplements depending on the time of year that will favor our sports performance, in which it is found can vary substantially, but he tells us that throughout the year always take supplements of isolated protein , creatin , vitamins and minerals, glutamine and essential amino acids (EAA), but he emphasizes always depending on which phase of the preparation he is in, he will add more supplements to improve physical fitness.