Anyone who knows a minimum about sports and bodybuilding should already know that the definition phase is the most complicated and delicate. At this stage what we seek is to define our muscles and their shapes as much as possible, so that they look better aesthetically. That is why it will not be enough to work the body in the gym and it will be essential that we pay special attention to the diet and the foods we eat, which must be consistent with the goal we have set ourselves.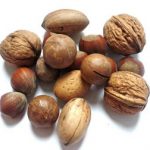 As a general rule, the foods that will help you define the muscles of your body are those with a high protein value, mainly meat, fish and eggs. These should be combined with foods high in fiber, such as vegetables, greens and cereals. Finally, in order to eliminate fluid retention and uncover the muscles, it is convenient that we take infusions. You can also choose to take a supplement, but without a doubt the basis will be a healthy diet that contains the following foods:
EGG
It is the one that contains the proteins with the highest biological value. This means that they are the ones that the human body will most easily absorb and assimilate. In addition, it is a fast-digesting food, with large amounts of phosphorus, iron, zinc, selenium, sodium, and vitamins such as A, B2, B12, D, and E. However, we must bear in mind that its yolk contains cholesterol.
MEAT: CHICKEN AND VEAL BREAST
Chicken is the meat that provides the most protein in relation to its calories. Veal provides pure protein and contains iron and linoleic acid, which helps reduce belly fat.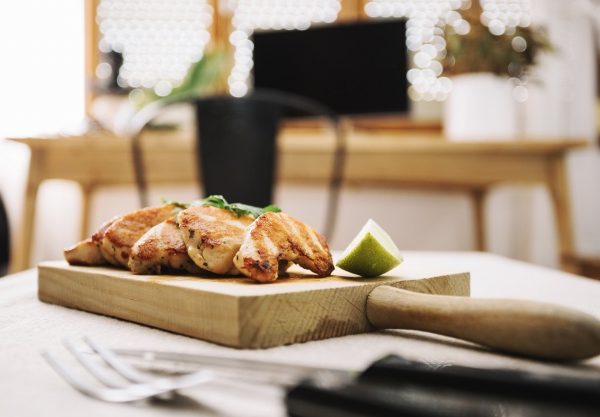 FISH: SALMON AND TUNA
They are blue fish that are metabolized quickly, providing a lot of protein and healthy fatty acids. These regulate cholesterol and provide a large amount of Omega 3.
CEREALS: QUINOA AND OATS
They are the best quality cereals. They include protein of high biological value, essential amino acids, sodium, healthy fats, calcium, potassium and proteins.
DAIRY: YOGURT AND MILK
They are a great source of quality protein, potassium, magnesium and of course, calcium. It also offers many combinations (for example with oats) and can be eaten at any time of the day.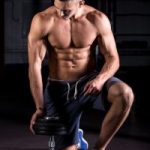 FRUITS AND VEGETABLES
As in any healthy diet, they cannot be absent. They are the best antioxidants and help regulate the body, provide vitamin E, C, beta carotenes and are high in fiber. An interesting vegetable is spinch, which helps to develop muscle mass as they contain steroids and glutamine.
DRY FRUITS
They should not be lacking in a definition diet. The most recommended are walnuts, hazelnuts and almonds. They contain protein and healthy fats and help fight anxiety.
INFUSIONS: GREEN TEA
It is a good activator to take before training. It helps reduce body fat, enhances muscle development, protects the body from free radicals, and has diuretic properties.